*This post may contain affiliate links. This means if you purchase through the link I will receive a small commission at no cost to you. It is the way sites like this are funded, but does introduce a conflict of interest.
Are you looking for a value for money comprehensive car insurance policy? Budget Direct have been around since 1998 and they have built their reputation on affordable cover.
Owning a vehicle is expensive. Expenses include insurance, registration maintenance, fuel and parking. Depreciation is the sneaky, large expense that comes with car ownership.
Everyone wants to minimize costs on a boring expense such as car insurance. But you only know the true worth of an insurance product when you go through the claims process.
Well I just happened to have a minor accident recently. Whilst annoying and inconvenient, no one was hurt and it has provided me with an experience to base my review.
Who Are Budget Direct?
Budget Direct is a direct-to-consumer car insurance provider with a focus on the Australian market. They provide an alternative to traditional insurance providers, and have been running for 15 years. They are one of Australia's leading auto insurers, and generally offer very competitive rates.
Budget Direct was founded in 2003 by entrepreneur Andrew Barnes who wanted to make purchasing car insurance easier for Australians who at the time had to go through their local agent or broker for quotes. He built Budget Direct as an internet site where people could enter their details and find out how much it would cost them without having to talk to anyone or leave their home.
Budget Direct are underwritten by Auto & General Insurance Company Limited.
What do Budget Direct Offer?
Budget direct offer car insurance which can be:
Comprehensive insurance
Third party insurance
Third party fire and theft cover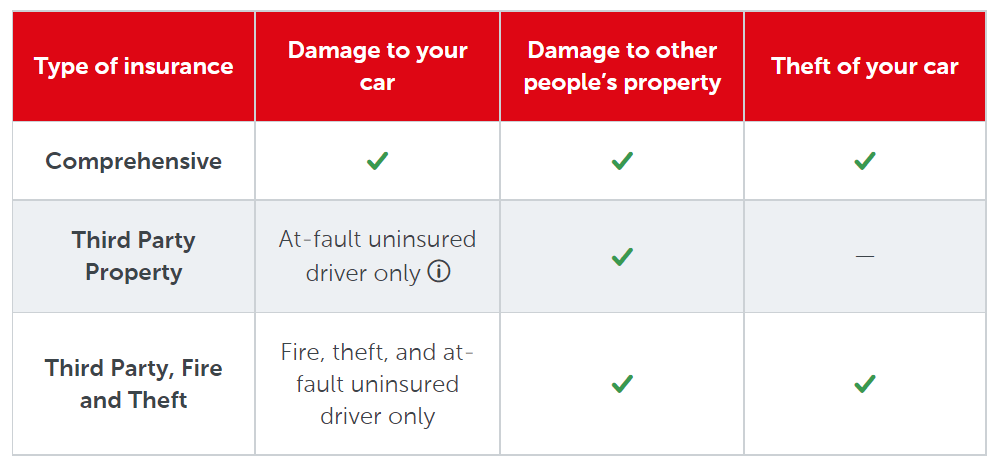 Budget direct education area further explains the differences between the types of insurance here.
The company also offer motorcycle insurance, budget direct home insurance, pet and travel insurance as well as Roadside Assistance.
How does Car Insurance work?
-Agreed Value vs Market Value Insurance Policy
Budget, along with other insurance providers, will generally offer "Market value" cover. If you have a new or valuable vehicle, they may be able to offer an agreed value policy. Agreed value means you have agreed in advance how much the company will pay in case the car is written off. Market value, means the value will be assessed at the time of an accident.
– Budget Direct lets you Set a Higher or Lower Excess?
The excess with budget direct can bet set from $600 to $1200.
A higher excess often results in a reduced premium, it's worth playing with the quote calculator to work out where your sweet spot is.
I am a big fan of Scott Pape's advise to insure against catastrophe only. If you can tolerate a larger excess, you may be able to get better value for money insurance.
There may be additional excesses against driver younger than 18, non-listed drivers and drivers with a driving license for under two years.
– When you Have to Pay the Excess
If your vehicle is damaged but you're not at fault (and the insurer agrees), you don't have to pay the excess. unless you don't have the other driver's details. If you are at fault, or if there is no other driver (eg a tree landed on your car), you will have to pay your excess.
You need to be able to provide the at fault drivers details for Budget Direct to waive the excess. If you cannot do this (for example someone hit your car and drove off) Budget direct require you to pay an excess. They have previously refunded the excess when the driver responsible for an accident was identified.
Checking with several other insurance policies, it seems a normal feature to have to pay your excess if you cannot identify the at fault driver.
I'm not sure if you will find an insurance provider that will waive the excess if an accident isn't your fault, without and identifiable at fault driver. If you do, the premium is likely to be more expensive.
You should have your excess (and more) available for quick access in your emergency fund.
Budget Direct Comprehensive Policy Features
Accidental damage to third party property up to $20 million
Damage to a trailer towed by the insured vehicle (but not contents)
Transport home or emergency accommodation if necessary
Hire car when the car cannot be driven if you are not at fault
Brand new car replacement from cars that you have purchased new and have less than 5000km on the clock (small print applies, check the PDS).
Damage to other peoples property
Loss of car, theft or fire
CTP Insurance
Compulsory third party insurance is a legal requirement for all car owners, and provides cover for injury or death of other drivers, passengers or pedestrians. Find out how it works in the different states and territories here.
As Always, Check the Product Disclosure Statement
As with all insurance policies, conditions and limitations apply. Read the relevant Product Disclosure Statement (PDS) and applicable excesses in detail. Use this to compare your shortlisted insurance quotes.
Payment Options with Budget Direct
You can pay for Budget direct insurance annually for the cheapest rate. You pay a small premium to pay fortnightly, monthly or annually.
If you are overdue for payment by at least 14 days, any claims may be declined.
-How to Renew Car Insurance with Budget Direct?
The company send a renewal offer about 30 days before your policy expires. Remember to shop around (you could always outsource this to your teen, with motivation)!
If your renewal is granted it does not require any action – your policy will automatically renew.
-Getting a Quote
A quote is easily organised via the Budget direct website. You will need to know the year, make and model and whether there are non-standard accessories or modifications.
If you have anything rather than a basic unmodified car, make sure the person with an interest in cars makes the phone call! I found Budget direct very detail oriented around my partners modified Landcruiser. For my basic old vehicle, things were far easier.
The company will also want to know how the vehicle will be used, and where it will be stored at night.
You need to be clear on the reasons you use your car, and there are some business uses that are excluded (such as Uber driving or driving tuition).
It is good to note that Budget offer further discounts for new customers and those driving less than 10,000 km per year.
You will also have to declare your claims history. Any history of claims in the last few years will increase your insurance premium, as you would expect.
You will need comprehensive car insurance to cover accidental damage to your own vehicle
Reducing the Cost of Your Insurance
There are a few ways to get a lower premium. Most of the price variables are fairly fixed, and linked to your statistical risk as an individual driver.
Low driving km per year
Higher age of youngest driver, and excluding drivers under 21-30 from being insured
Home owners are statistically lower risk so benefit from lower premiums
Increasing age lowers risk until you reach ~ 70 years.
Female drivers are lower risk
Holding a driving license for a short period of time increases risk, and premiums
Postcode – higher density and higher crime areas cost more
Older cars are cheaper to insure (will be lower replacement cost so that makes sense)
You will pay more for vehicles used for business
Parking in a garage is safer than a car port, which is lower risk than on the street
There are factors you can alter to get better value for money.
Minimizing add ons such as windscreen protection, accident hire car, roadside assist and choice or repairer
Adjusting your excess (larger excess usually means a cheaper policy)
Bundle insurance products for discounts
Pay annually
Change to 3rd party insurance if you have a lower value vehicle
Minimizing Extras to Save on Costs
It feels good for your insurance company to pay for any little thing that happens to your car. A crack in the windscreen may cost around $100. A replacement windscreen may cost around $500.
The insurance company to sort these small costs out of their own costs, they fund it through the extra premiums you pay for this cover. Obviously, insurance companies exist to make a profit so they must collect more in premiums than it costs them to run the company, employ staff and pay out claims.
Logically, you are far better paying non-catastrophic expenses out of your own pocket rather than contributing more towards an insurance company's running costs and profit margin. Pop the premium saved into your emergency fund, it is very likely you will be better off.
A hire car after an accident is a nice perk. But hire cars in Australia are pretty cheap, and it is probably faster for you to organise it yourself. Again, I wouldn't pay extra for a replacement car.
Why is Budget Direct so Cheap?
We're led to believe in life you get what you pay for. It is not necessarily true. So how can this company offer cheaper insurance products than their competitors?
Budget say they can provide cheaper cover because they only insure low-risk drivers. By asking lots of questions, they can identify and exclude higher-risk drivers. They also can keep premiums to a budget price by minimizing company overheads. Is answering a few more annoying questions (and even getting them to call your partner for further clarification) worth saving a few hundred dollars?
Budget direct does offer lower coverage in some categories. Finder compared Budget direct and AAMI car insurance and found AAMI provided more generous
Emergency travel and accommodation costs
Personal property cover
Emergency repairs (repairs needed before authorization by Budget)
When comparing insurance cover, unless money is of no concern it is important to focus on the cover that is important to you. Try not to get distracted by the "nice to haves".
How likely is you will be stranded and need emergency accommodation due to an accident? Is it worth paying extra?
Budget Direct Car Insurance Review
My Budget Direct Comprehensive Car Insurance Review
-Choosing Budget Direct Car Insurance
I'm the owner of an old car worth maybe $5,000-6,000. It's in good mechanical condition, without rust but it's nothing flash and never gets washed! I don't feel the need to pay extra on car insurance. My car has had comprehensive cover since I purchased it 10 years ago although it's getting to the point where we may consider downgrading to third party.
I went with budget direct car insurance because they offered great value for money. I was looking for comprehensive car insurance at the best possible price. The cover appeared adequate for my needs.
-The Accident
I had a low speed collision. It was my fault. I rounded a corner into a queue of traffic and couldn't stop in time. No-one was hurt, but there was significant crumpling of the front of my car and a dent to the back of the other car.
I have not been in a car accident for years, and I wasn't quite sure of my obligations legally and for insurance purposes.
My car insurance policy was quickly located in my email account to then contact Budget direct by phone.
-Legal and Insurance Requirements
Budget direct staff answered quickly. They were able to answer my questions.
Did I need to notify the police? No, no-one was injured and the road was not blocked. Could I drive the car home? Yes. But budget direct insurance would cover a taxi if my car was undriveable.
-The Claims Process
Budget direct's staff would call me back later that morning to submit a formal claim once I was home. I ended up submitting the claim on the online portal, which was easy.
A budget direct employee contacted me that afternoon. I quickly had an appointment booked for the damage to be assessed the next day.
Given it was an at fault accident, I had to pay my excess which was easily sorted on line.
The assessor took a few minutes to assess the damage and I could leave to get back to work. I then had to wait for budget direct to give permission for repairs.
-Waiting for Approval
It took around 10 days of wait time for my claim to be approved. Although it took some time to go through their process, they didn't try and avoid paying the claim at all. The general insurers code of practice allows companies 10 days to provide an outcome to a claim, or advise you of delay. If there are complications such as medical claims these can take a lot longer.
In this time, Budget direct are checking the details with the other driver and their car insurance details. They may examine photos and dashcams.
After that, I had to book in to get my car repaired. Unfortunately, the panel beaters were booked up for a month so I had a significant wait. The car was still driveable, but the air conditioning was no longer functioning :(. The car looked pretty awful for that period of time.
The Repair
The car took around 10 days to get fixed. The panel beaters did mess me about a bit. I had to call repeatedly as they kept promising the car the next day, then delayed.
The panel beater communication was poor and this was frustrating. I'm not sure that the mess around with the panel beaters can be blamed on Budget direct though.
The car repair was excellent. I certainly can't tell there was ever an accident, and most importantly, the air conditioning works again. We don't drive a huge amount and have another car and a bus that leaves for work from close to home. I could have easily paid for a car hire, but it didn't really seem worth it as we still had a family car functioning. I just would have liked to know how long my car would be out of action, so I could plan around this better.
Would I Insure with Budget Direct Again?
I remain motivated by insurance premium cost primarily. My premium will increase at renewal time (I didn't have protected no claims). But if they continue to offer an insurance policy that is good value for money, I would renew with Budget. Smashing your car is inconvenient and dangerous so should be avoided. On the rare occasion an accident occurs, it is always inconvenient.
I'm not sure if my car being with another insurer would have sped up repairs at all, but I suspect not. In a regional town, it is likely many insurance companies use the same panel beaters. And the quality of work was excellent, it was just the communication of administration staff on the days that made the experience frustrating.
Other Budget Direct Car Insurance Reviews
Budget car insurance won Money Magazines Insurer of the year for 2017-2021. You can also find car insurance reviews at Product reviews, Word of Mouth and Budget Direct. The time to resolution of claim seems very variable.
There are a mixture of positive and negative car insurance reviews. But looking at other companies car insurance reviews, a spattering of complaints is to be expected.
Are Budget Direct Any Good?
Overall all, I would say my insurance policy provided good and value for money cover.
But if you are heavily dependent on your car or have a "pride and joy" type car and have a choice of car repair and panel beaters in your area, it may be worth doing more research.
If you have a preferred repairer, or want the flexibility to go with the repairer who can get the job done quickly, you could add the preferred repairer option to the policy.
The Budget direct policy states:
"However, if we consider a repairer's quotation is not competitive, or that the repairs would
not be completed to a satisfactory standard, we may decide not to authorise repairs and
offer you the option of having the car repaired by an alternative repairer chosen by us, or
l paying you the reasonable cost to satisfactorily repair the car"
Summary
If you have a high value car you may prefer to insure with an insurance provider who usually insures higher value cars, and can provide a more streamlined process in case of repairs.
For those of us whose cars are just a convenient mode of transportation, Budget direct provides good comprehensive car insurance, with reasonable customer service and great value for money.
Aussie Doc Freedom is not a financial adviser and does not offer any advice. Information on this website is purely a description of my experiences and learning. Please check with your independent financial adviser or accountant before making any changes.