*This post may contain affiliate links. This means if you purchase through the link I will receive a small commission at no cost to you. It is the way sites like this are funded, but does introduce a conflict of interest.
Last week, we reviewed the pros and cons of RAIZ. Another strong contender for 1st-time investors or FIRE chasers looking for an easy way to start investing in the stock market is Commsec pocket.
Commsec Pocket Features
$2 brokerage for investments of up to $1000 (expensive for under $1K)
Ability to automate regular investments
No management fee*
7 investing options to choose from making getting started investing simple
Unusual amongst micro-investments to be CHESS sponsored – investors legally own the shares
*You need a CBA account to use the app. This will cost you $4 per month (more than RAIZ's account fee anyway).
*If you already bank with CBA or can open an account and get wages ($2000 per month) paid directly in, no extra fees apply
How does Commsec Pocket Work?
The Commsec pocket can be quickly downloaded to your phone from the apple or google play stores. You will need a Commonwealth bank account to start investing.
The app is designed to be far simpler than Commsec's main online trading platform, still Australia's most popular broker. Whereas Commsec offers investors all features they could possibly want, Commsec pocket avoids overwhelm by offering just 7 ETF options to invest in.
With Commsec pocket, investors can start investing with just $50.
I'm a bit of a fan of micro-investing. It's such an easy way to get started, even before you have real money to invest.
Is Commsec Pocket Safe?
Commsec is Australia's most trusted broker. Shares even with this micro-investment account are CHESS sponsored, meaning the investors legally own the underlying shares.
Newbie investors must understand with any of these apps, they are still exposed to the underlying risks (and rewards of the stock market).
Your balance can certainly drop dramatically and without reason due to market volatility. This can spook early investors, but volatility tolerance can be learned through exposure.
Over the long term, the stock market always goes up.
The aim of the game is to not freak out and sell during market dips. Easier said than done, but I have found this gets easier with time investing (and experience of these market dips and their rebounds).
What Are the Commsec Pocket ETFs
Unlike RAIZ who offer a range of diversified portfolios, Commsec pocket offer individual ETFs.
With RAIZ you just choose a portfolio based on your risk profile, and whether you are interested in sustainable investing or bitcoin.
But with Commsec Pocket you have to decide whether you want to invest in Australia or internationally, with a focus on dividends, emerging market, make sustainable investment decisions or invest in narrow ETFs focussed on healthcare or tech.
Here are the options available:
| | | |
| --- | --- | --- |
| Investment option | ETF | Underlying ETF Management Fee |
| Aussie Top 200 | Ishares core S&P/ASX 200 ETF – IOZ | 0.09% |
| Aussie Dividends | SPDR MSCI Australia high yield dividend yield fund – SYI | 0.35% |
| Global 100 | Ishares Global 100 ETF – IOO | 0.4% |
| Emerging Markets | Ishares MSCI Emerging Markets ETF – IEM | 0.68% |
| HealthWise | Ishares Global Healthcare ETF – IXJ | 0.46% |
| Sustainable leaders | Betashares Global Sustainability Leaders ETF – ETHI | 0.59% |
| Tech Savvy | Betashares NASDAQ 100 ETF – NDQ | 0.48% |
Now "health" and "tech" both sound like great investments in our current world. But narrow focus ETF just seem to me to be the new "stock picking".
There is now extensive evidence that active stock picking will not match investing in a broad index ETF for the majority of investors, even professionals. With thematic ETFs investors are attempting to pick market segments that will outperform the average.
There are millions of investors out there. The institutional investors, with the largest investable funds employ full-time professionals to attempt to beat the market. Any advantage I can see in a market segment is likely well and truly priced into the market before I would identify it.
Beginner investors need broad diversification through the broadest (and cheapest) ETFs or index funds they can find. If you're going to get fancy, at least wait until you have graduated to your mature broker account.
Does Commsec Pocket Pay Dividends
You will receive dividends, automatically reinvested. Each ETF will have it's own dividend payment schedule. You will receive franking credits on dividends.
A quick explanation. Dividends are payments you receive from your stock market investments. They are rewards paid out to share investors if the company cannot put the funds to better use (growth). Many investors build a strategy around growing a dividend stream big enough to fund their retirement.
What makes dividends particularly attractive to Australians is franking credits. Companies pay 30% tax on profits. They then pay out dividends from that profit to shareholders as dividends. Because the company has already paid tax, you receive a 30% franking credit on already taxed (franked) dividends. This means if you are on the 45% tax bracket, you only pay 15% tax. If you are a retiree on a 0% tax bracket, you receive the 30% tax back as a sort of refund.
It is exactly the same as if the company paid no tax and you pay tax based on your marginal rate. But it is better than double taxation.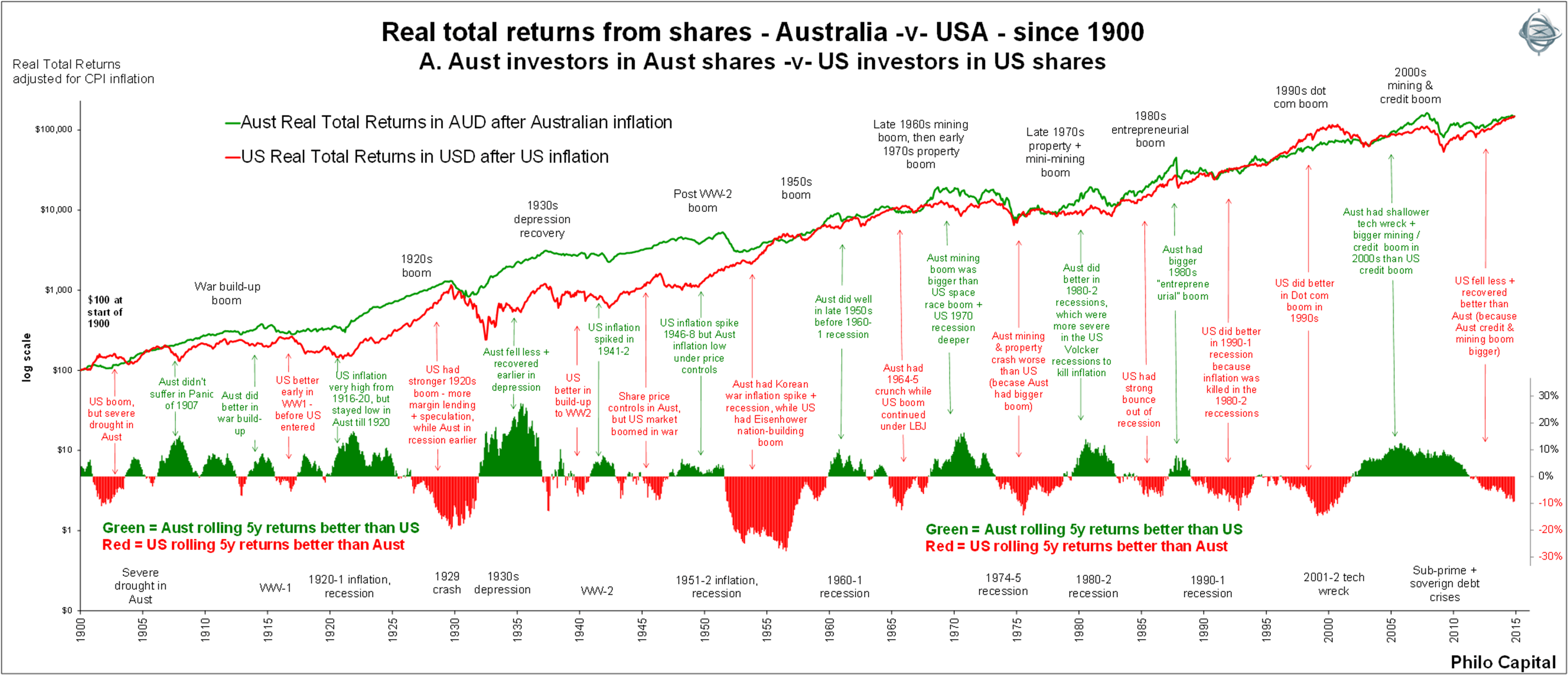 Commsec Pocket Review: What are the Fees & Charges?
$2 brokerage is not too back on a $1000 ETF purchase. On a $50 purchase, it's predatory with the apparent aim of taking advantage of millennials who may not yet understand the significance of fees.
On top of this, if you don't already bank with Commonwealth you will need to open an account and pay $4 monthly fee.
These may not seem significant amounts, but as a total of your investment portfolio they are way too much, and eating away at your returns.
The underlying ETF management fees are listed above. The Aussie top 200 is a great deal, with broad diversification in the Australian market for just 0.09%. Ideally ETFs fees should be under ~ 0.2%, with the exception of ethical funds, European and emerging markets which tend to charge a bit more.
What is the Difference between Commsec and Commsec Pocket?
The commsec pocket has far less features, and as a result is a lot more user friendly for beginner investors. With Commsec there is a minimum $500 purchase. With Commsex pocket the minimum is just $50.
The educational content in the pocket app is also a lot more appropriate to new (and long-term) investors. It has a fare more step by step approach than RAIZ.
| | |
| --- | --- |
| Commsec Pocket | Commsec |
| $2 brokerage for up to $1000 (then 0.2%) | $19.95 for $1000- $10,000 |
| 7 ETF options | Can buy Australian and international individual shares and ETFs |
| No advanced (aka high risk) strategies offered) | Advanced strategies – Margin lending, Warrants |
| Educational content aimed at beginner investors | Educational content aimed at traders (twice daily market update and lots of graphs) |
| | Can set market or limit orders |
Commsec pocket for Kids
Unlike RAIZ, commsec pocket don't offer investing for kids. To be fair, I don't like RAIZ kids anyway.
Commsec Pocket Review: Performance
The investment performance of Commsec pocket depends on the performance of the underlying ETFs, minus the extra commsec pocket fees. Stockmarket performance over the past 18 months has been very strong, and pocket performance reflects this broad market strength.
Withdrawals
Investors can withdraw their investments at any time. Expect it to clear in your account within 2 business days.
Commsec Pocket vs Pearler
Pearler offers management fee free investing, with $9.95 for any sized trades. You will need to invest $5000 at a time to make this a 0.2% fee. They do provide a lot more choice though, and some brokerage free ETFs. If you like a free ETF through pearler, your brokerage is 0% of your investment.
Commsec Pocket vs RAIZ
If you need to invest much less than $1000 at a time or don't already bank with CBA, RAIZ may be a better option. This is brokerage free, but charges a management fee. This management fee can be offset if you can take advantage of RAIZ rewards.
Commsec Pocket vs Vanguard Personal Investor
Vanguard personal investor is also a very easy to use platform to use. You can invest brokerage and management fee free if you buy only vanguard products. Nothing's perfect though, unlike with RAIZ and Commsec pocket, it is not currently possible to automate your investments with Vanguard personal investor. It is possible to direct debit or recurrently deposit your savings into the Vanguard cash account, but you still have to manually press "invest" for each purchase.
If you are looking for a round-up facility for savings, check out ING.
Commsec Pocket Review Summary
For those looking for an easy way to start investing, already bank with Commbank and want to invest $1000 at a time, Commsec pocket is a reasonable choice. If this doesn't apply to you check out my RAIZ and Pearler reviews.
Aussie Doc Freedom is not a financial adviser and does not offer any advice. Information on this website is purely a description of my experiences and learning. Please check with your independent financial adviser or accountant before making any changes.